Web Links

Information about psychoactive plants, chemicals, and related issues.

Free Fall Chroniclesby Peter Coyote

Hippies from A to Z by Skip Stone

check your memory bytes

Door Beads and Beaded Curtains

Ram Dass

(wikipedia)

Yale Curriculum 1983

EXTRAORDINARY Photo Album of those 'Way Ahead ' Daze
HIPPIE TRIPS
Earthdance Earthdance International
Oregon Country Fair Eugene, Oregon
Rainbow Gathering of the Tribes
Locations Vary



Living with the myth of Janis Joplin: The History of Big Brother & the Holding Co.
Written by Michael Spörke and english translation by Sam Andrew
"I read from cover to cover your wonderful book. I couldn't put it down. You did a masterful job. I really became immersed in your book." ...Robert Altmann (Chief-photographer for Rolling Stone magazine.

The Haight-Ashbury:A History
by Charles Perry


First published by Rolling Stone Press in 1984 and re-released
in 2005 with a new introduction
by the Grateful Deads Bob Weir
to time with Haight-Ashburys
40th anniversary.

SFHEART HIPPIE PAGES
The Protest Songs
More on Peace and Love
My Summer of Love
35th Celebration of the Summer Of Love
recommended reading for wannabe hippies
Music Raves of those Hippie Daze!
Music Documentary of '60's and '70's





THE SIXTIES BOOKS
Anti War, Art, Autobiography, Biography, Communes, Cultural Revolution, Fashion Drugs/Sex, Haight Ashbury, Music, Novels, Poetry, DVD, Films


The Haight: Love, Rock, and Revolution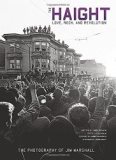 by Joel Selvin ,
Jim Marshall (Photographer)

"Good friends, good books and a sleepy conscience: this is the ideal life".
more Mark Twain quotes





Five For Peace
~ memories ~

January 19, 1943 – October 4, 1970
JANIS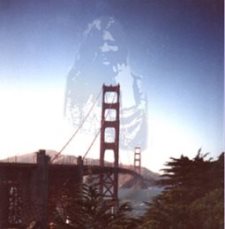 Tender is Legal in the Eternal State of Love



~*~*~*~
Rock Posters
TRPS Poster Society


hippie: a free-thinking being seeking a soul`s link to expanded consciousness divine." and the heart's
true motive being the peaceful resolution of
conflict and love in action"
~ S. F.Heart ~

Hemp

Mother Earth's perfect renewable resource.

Recommended Books:

(or maybe) TIME OUT OF MIND:

A CHRONOLOGY FOR THE SIXTIES GENERATION/COUNTERCULTURE

A (BABY BOOMER'S) CHRONOLOGY OF OUR/MODERN TIMES

A HIPPIE HISTORY OF THE SIXTIES

THE EMERGENCE OF THE FIFTH WORLD

Like A Radiant White Dove
Selected poems by Allen Cohen

Please visit Allen Cohen Poetry to learn more about him and his work

The Caravan


The true story of Stephen Gaskin and the colorful caravan of buses that left San Francisco and settled on The Farm in Tennessee where to this day they continue to operate one of the most successful and longest lasting communes in the United States. This book has recently been reprinted after being out of print for 25 years.
Monday Night Class
Stephan Gaskins' Monday night classes were held at the Avalon Ballroom as well as in Sutro Park and were an important part of my hippie education..~ sfheart ~


Hippie
Proceeding year by year from 1965 to 1971, Hippie gives an unprecedented degree —that is kaleidoscopically astounishing.