* Birds of San Francisco and the Bay Area
by Chris C. Fisher
We have an amazing assortment of beautiful birds here,Yes I know we have a lot of bird-brained people too. :-)
weblink: Birds Commonly Seen in San Francisco


* Bay Area Wild: A Celebration of the Natural Heritage of the San Francisco Bay Area:
By Galen Rowell, Michael Sewell
(Contributor), David J. Brower
A Celebration of the Natural Heritage
of the San Francisco Bay Area

San Francisco: The City's Sights and Secrets
by Leah Garchik

Fodor's San Francisco 2012: with the Wine Country
(Full-color Travel Guide)





* Ghost Hunter's Guide to The San Francisco Bay Area
by Jeff Dwyer


* The Cafes of San Francisco: A Guide to the Sights, Sounds, and Tastes of America's Original Cafe SocietyIncludes over 300 full-color photographs, 35 in-depth profiles, a directory of more than 340 cafes, and café stories, thoughts, and recipes from café lovers including former Mayor Willie L. Brown Jr., Francis Ford Coppola, Chef Joey Altman, Caffe Trieste, Jane.org, Absinthe, Zero Degree, Caffe Proust, The Republic of Tea, and more


Stairway Walks in San Francisco
by Adah Bakalinsky, Marian Gregoire


Veteran walker Adah Bakalinsky has combined dozens of her favorite stairways into these guided neighborhood walks,each with its own unique personality


* Golden Gate Gardening: The Complete Guide to Year-Round Food Gardening in the San Francisco Bay Area and Coastal California


by Pam Peirce

* San Francisco Noir by Nathaniel Rich
In this guide to the great films noir and the locations where they were shot, the mythic noir city meets San Francisco's own dark past. Photographs and period film stills are included.
"Nathaniel Rich has written a fascinating work of criticism disguised as a guided tour around a great city."..Martin Scorsese




* Streetwise San Francisco Map - Laminated City Center Street Map of San Francisco, California - Folding pocket size travel map with BART map, MUNI lines, bus routes


Revised yearly, STREETWISE(r) is the best-selling map of SAN FRANCISCO, with coverage from McLaren Park to the Golden Gate National Recreation Area. Localities covered are Fisherman Wharf, China Town, and Golden Gate Park. Points of interest such as museums, hotels, parks, and popular sites are highlighted and fully indexed. Bus routes are clearly indicated on a map inset. Laminated for durability, accordion folded to fit in your pocket or purse, STREETWISE(r) gives you SAN FRANCISCO in a clear, concise, and convenient format.


* Travelers' Tales San Francisco: True Stories
From the Pacific surf to Nob Hill to Chinatown, the legendary City by the Bay comes to life in this diverse collection of essays celebrating America's favorite playground. Skate through the wonders of Golden Gate Park, discover culinary delights in the Mission, and relive the days of the gold rush with these true stories written by Andrei Codrescu, Barnaby Conrad, Herbert Gold, Michele Anna Jordan, Herb Caen, Linda Watanabe McFerrin and Richard Rodriguez.



*Walking San Francisco: 30 Savvy Tours Exploring Steep Streets,
Grand Hotels, Dive Bars, and Waterfront Parks

by Tom Downs
* Literary Hills of San Francisco by Luree Miller
Mark Twain, Robert Louis Stevenson,John Muir, Robert Frost, Jack London, Eugene O'Neill, Shirley Jackson, Alice B. Toklas, Armistead Maupin, Oscar Wilde,Kipling, Kerouac, Maya Angelou, and Amy Tan, all enjoyed their time here as
many writers still do. This book tells of the different neighborhoods they lived in as well as how they spent their days. Each chapter has a suggested walking tour with map and points of literary and historical interest



BOOKS FOR CHILDREN




* Play Around the Bay
A Guide to Bay Area Outings
for Parents of Young Children
by Robin Bennett (Editor)

* City by the Bay: A Magical Journey Around San Francisco
by Tricia Brown, Junior League of San Francisco,
Elisa Kleven (Illustrator)
Reading level: Ages 4-8


* Pop's Bridgeby Eve Bunting, C.F. Payne (Illustrator)
( Ages: 5 to 8 years )


A picture book about the building of the Golden Gate bridge, told from the point of view of a boy whose father is on the crew.
Also includes lengthy note that fills in detailed background information about the famous bridge. interview with author, Eve Bunting



* Delta & Dawn: Mother & Baby Whales' Journey
by Sacramento News Anchor, Stefanie Cruz , and illustrator, Lily Toppenberg


This true story of two humpback whales that wandered into the Sacramento River. This touching book, with realistic illustration is a sure child- parent-pleaser.



*Journey Around San Francisco From A to Z (Journey Series) by Martha Day Zschock
(Ages 4-8)


A charmingly illustrated book with friendly pelican guides to take you on a tour of San Francisco. My grandson is especially fond of this book and enjoys reading it reading to his younger cousins when they come to visit.



* Earthquake in the Early Morning


Mary Pope Osborne's tremendously popular Magic Tree House series offers young readers a chance to immerse themselves in spellbinding adventures even as they learn about history. The terrible San Francisco earthquake is described with great historical accuracy, but with admirable age-appropriateness. (Ages 5 to 8) --Emilie Coulter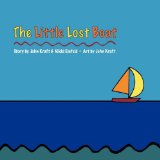 The Little Lost Boat
by John Kraft and Nikki Einfeld
Little Boat becomes lost while on her way to the great Race to the Moon. Her search for Mommy Boat and Daddy Boat takes her to the Golden Gate Bridge, Sausalito, Alcatraz Island and eventually to the top of the Transamerica building. With the help of her friends, Blue Bubble Man, Mr. Yacht, and Rosina, Little Boat is reunited with her parents.

* Guy Fox San Francisco Children's Map
by Kourtney Harper (Illustrator)
March 1, 2007
(Ages 4-8)

* Larry Gets Lost in San Francisco
by Michael Mullin


May 5, 2009
Ages 4-8
Larry drops his domut oh!oh! and then los his parent too. After little dog Larry has drooped his donut, and lost sight of his family- what is he to do? - follow along to find out what happens and on the way, see San Francisco from Larry's view.

* This is San Francisco
by Miroslav Sasek


(Ages 4-8)
This 2003 reissue edition also includes a number of annotations about how certain locales have changed since the book was first published in 1962. "City by the Golden Gate, Queen of the West, with only one drawback - "'tis hard to leave" M. Sasek echoes Kipling with more views than the 42 hills. The bridge across the bay; Golden Gate Park with 1,000,000 trees; Stow Lake and koala bears; Chinatown's Grant Avenue; Peking ducks and pagoda phone booths; Union Square, Presidio, Alcatraz, City Hall and Fisherman's Wharf.Foggy day, bright blue sky - This is San Francisco!...Childrens Nonfiction




* GOOD NIGHT SAN FRANCISCO
[Board Books]
by Adam Gamble,
Santiago Cohen (Illustrator)


Ages 4-8



* The Balloon Boy of San Francisco


By Dorothy Kupcha Leland.
"A delightful read for children and adults alike"
Newsboy "Ready" Gates, as his nickname implies, is ready for anything. For starters, the plucky redhead stows away on a riverboat, searches for a lost miner, meets the glamorous Lola Montez, and flies in a runaway balloon. Based on real people and events, the fictionalized story immerses readers in the sights, sounds, and smells of San Francisco at the height of the Gold Rush. Grade 4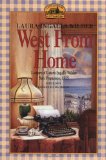 West from Home: Letters of Laura Ingalls Wilder, San Francisco, 1915




This book gives us a look at early San Francisco thru the eyes of a favorite pioneer. This book is a wonderful introduction of the series of books by
Laura Ingalls Wilfer
Ages 10 and up



* Maybelle the Cable Car
by Virginia Lee Burton
Reading level: Ages 4-8





* Fly High, Fly Low (50th Anniversary ed.)
by Don Freeman (Illustrator)




All Ages
Read it aloud to ages 3 to 6

Nate the Great, San Francisco Detective


by Marjorie Weinman Sharmat, Mitchell Sharmat ,
illustrated by Martha Weston (Illustrator)
Ages 4-8