The Legends of the Flowers
Rose Lily Tulip Iris Daisy Poppy Dahlia
"The Earth Laughs in Flowers" ~ Ralph Waldo Emerson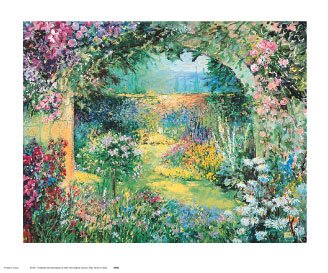 Our gardens are full of history and the story of flowers is a part of the story of mankind. Flowers are woven into the fabric of religion, mythology, and folklore of every land and generation.

People painted them on their ancient cave walls and glorified them in myths. Since the earliest days of mankind, flowers have served as an inspiration to poets and painters. Some flowers served as food and more often as medicine.

They were used in heraldry and reigned as symbols representing many different religious and political ideals.
We use flowers to express our feelings and enhance our celebrations We are grateful that flowers inhabit our world and are moved by the pageantry of their history.

Flowers appeal to all of us, bringing us beauty and fragrance. They brighten our lives and thrill our senses.
"One touch of nature makes the whole world kin."- William Shakespeare
Meaning of Color Meaning of Stones Now Age Links
Peace and Love San Francisco Music Now Age Table of Contents Home
Website created by S.F.Heart©1997 - 2023 All rights reserved.
All products and company names mentioned herein are the trademarks of their respective owners.